Our History
In 1956, seven families applied to the American Unitarian Association for a charter, seeking a liberal spiritual home. The Fellowship was granted a charter and held early meetings in various halls and churches.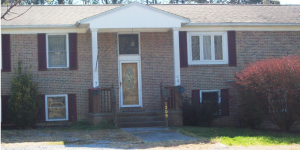 Our first Meeting House was completed in December 1967, followed by an expansion in the early 80s to accommodate our increase in membership. We soon outgrew this space, and in 1992, moved into a new building up the hill from the old one. We continued attracting new members and again found ourselves lacking needed space, and with the purchase of 5 adjacent acres, a large expansion was completed in 2008.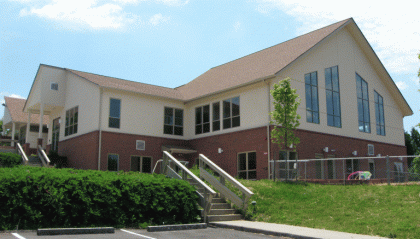 Our beautiful sanctuary hosts many concerts and gets high praise for both the acoustics and the view. On our large property, UUC members established and maintain a wild flower garden, a butterfly garden, a vernal bog, 2 picnic areas with fire pits, and a Memorial Garden and columbarium. EarthSpirit Sisters built a labyrinth for all to walk. Our beautiful grounds have a meditation path winding throughout which includes benches for meditation and reflection representing each of our seven principles.
We began as the Blacksburg Unitarian Fellowship before changing our name to the Unitarian Universalist Fellowship of the New River Valley following the merger of the Unitarians and Universalists in 1961. In 2003, we voted to recognize that we were no longer a Fellowship but a Congregation, and our name was changed to Unitarian Universalist Congregation. After several years of being lay-led or having part-time ministers, we called our first full-time settled minister in 1999, Rev. H. Christine Brownlie, who served until retirement in 2011. Rev. Alex Richardson joined us as interim minister for 2 years. In 2013, Rev. Dara Olandt was called and served for 3 years. Rev. Don Rollins served 1 year as interim minister. As of August 2017, Rev. Pam Philips is serving as our minister. Today we have over 200 members, a thriving Lifespan Faith Development Program, very active Social Action and Social Justice Programs, are a Welcoming Congregation and have been recognized as a Green Sanctuary.