Green Sanctuary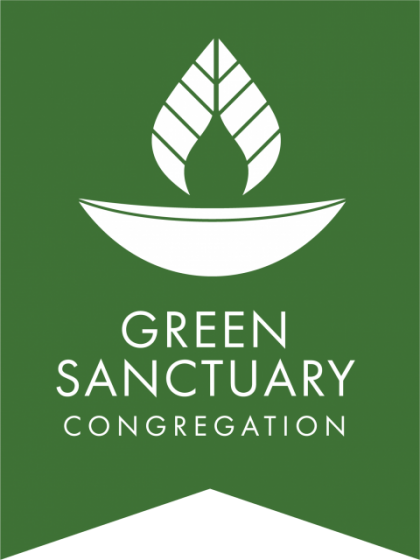 The Green Sanctuary Program is a UUA program that encourages congregations to practice the UUA's Seventh Principle: respect for the interdependent web of all existence of which we are a part. The program is a means by which congregations can work toward focusing on the theological, spiritual and ethical aspects of human activities that affect the health and sustainability of the living earth. Each participating congregation completes at least 12 projects in four focus areas:
Worship and Celebration
Religious Education
Environmental Justice
Sustainable Living
On November 12, 2012, our congregation was approved as a Certified Green Sanctuary congregation.
An accredited Green Sanctuary Congregation is one that:
Has received official recognition for completing the Green Sanctuary Program.
Lives out its commitment to the Earth by creating sustainable lifestyles for its members as individuals and as a faith community.
Is committed towards creating a religious community that has a fundamental, bottom-line, commitment to living in harmony with the Earth.
Learn more about the Green Sanctuary program.
– Adapted from UUA.org website.