Upcoming Services

How can we help create a community in which sexual and domestic violence don't happen? We'll consider the value of community partners in working to address the needs of sexual and domestic violence victims (including members of UUC) and how the Women's Resource Center and … read more.
1/2 Plate Donation
Each Sunday, UUC donates 1/2 the collection plate to local charities and UU-affiliated organizations. This week's recipient is the Church of the Larger Fellowship which provides the ability to connect, seek, share and grow within Unitarian Universalism to thousands of people around the world. CLF is a UU congregation with no geographical boundary that provides a spiritual home for those with no access to a local congregation, including many who are incarcerated.
Featured Events
Community Conversations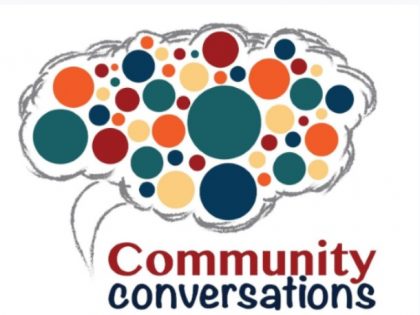 Join us on Sunday, July 28 at 11:15 AM for our first conversation: "The America We Want to Be". Community Conversations are a conversational bridge across issues that divide and separate us. They provide an easy structure for engaging in friendly yet meaningful conversation with those with whom we may not agree. These conversations increase understanding, reveal common ground, and sometimes even allow us to discuss possible solutions.