Upcoming Services

Join us for our dual-platform service either in person or via this Zoom link. Those attending in person must wear a mask and sit socially distanced. Considering the ills of the world can be overwhelming—the problems seem too big to solve. But our responses to the … read more.
1/2 Plate Donation
Each Sunday, UUC donates 1/2 the collection plate to local charities and UU-affiliated organizations. This week's recipient is the Mountain Retreat & Learning Center in Highland, NC which an ecologically conscious retreat and learning center serving congregations, businesses, schools, and other Unitarian Universalist
and community groups. The Mountain was founded in 1979 by a group of friends and UUs from across the southeast. 
Donations can be made via our Vanco mobile app (Give Plus+ or Give+), our Vanco Text to Give option, or from Vanco online. For information on all of these options, go to our Give webpage. 
Featured Events & Updates
Fall Online Goods Auction: October 31-November 14: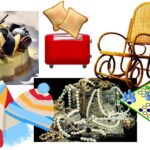 Once again due to Covid-19, we are holding our Fall Fundraiser/Auction online. We hope to gather in person in the spring for a live auction featuring dinners, events, and parties. To help make this a successful auction, we need YOU to donate and purchase items. Please submit your auction donations or monetary contributions NOW via this link. We are focusing on tangible items (food, artwork, gift baskets, gift certificates, furniture, counter-top appliances, tools, jewelry, clothing, books, toys, games, etc.). The bidding will begin on October 31 and run for just two weeks until November 14. As before, you will arrange for pick-up or drop-off of your donations or purchases. If you have questions or need assistance listing your donations, contact Irene Peterson. THANK YOU for contributing to another successful auction fundraiser.