UUA Common Read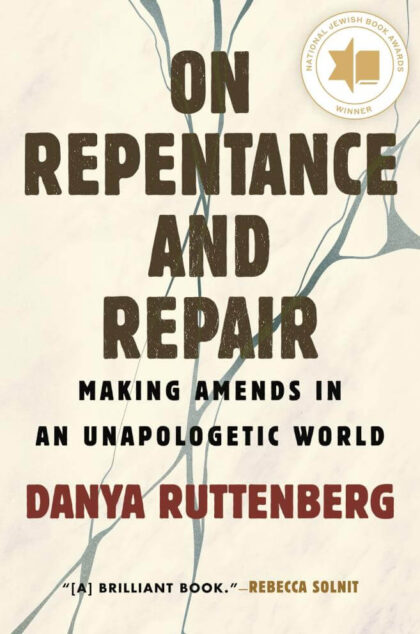 Each year, the Unitarian Universalist Association chooses one or more books as a Common Read, asking congregations across the denomination to consider reading and discussing the same book in a given period of time. A Common Read can build community in our congregations and our movement by giving diverse people a shared experience, shared language, and a basis for deep, meaningful conversations.
The 2023-4 Common Read is On Repentance and Repair: Making Amends in an Unapologetic World by Rabbi Danya Ruttenberg (Beacon Press, 2022).
This Common Read offers a glimpse into one of our faith's foundational sources, Judaism. Readers explore the call to accountability as we follow Rabbi Ruttenberg into a framework for making amends offered by the 12th century Jewish physician and scholar, Maimonides.
On Repentance and Repair invites readers of any faith to explore practices for accountability that can bring us into wholeness and really make a difference in our personal, community, and national relationships.
Discussion group will meet in Winter/Spring 2024, date and time TBD.
---
Order the book from the UUA Bookstore.