Stewardship
Each year in early spring, UUC holds its annual Stewardship pledge drive whereby members and friends are asked to make a monetary pledge to support the mission and vision of the congregation. UUC receives no outside funding and relies solely on the generosity of congregants for support.
Stewardship 2018–2019
Our Theme: Celebrating 25+1 years in our building.

25+1 years ago, we moved from a small house to our new building with the dream of growing our congregation as we spread the word of liberal religion in the NRV. And grow we did resulting in an expansion in 2008 to where we are today. Join with us as we celebrate all that has been accomplished and all that the future holds.
---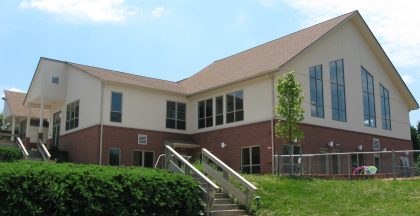 This year's Stewardship Pledge Drive was held in April and resulted in a record number of pledges and funds raised. We receive no outside funding and rely on the generosity of congregants to support our mission and vision and to keep our programs vibrant.
Our stewardship materials include our Stewardship Brochure, Frequently Asked Questions, and a pledge card 2018. Extra packets are available at UUC or by contacting our Administrator.
For more details on this year's Pledge Drive, click here.
At any time during the year, you can also make a pledge online

How Much Should I Give?
How much one donates is a very personal decision. The Unitarian Universalist Association recommends a donation of from 2-5% of one's adjusted annual income. If your circumstances make this unrealistic, consider making it a goal to work toward. In the end it is not so much about "raising money" as it is creating a community of generosity where lives are literally transformed, where children learn our values, where we each find support in all areas of our lives, and where our values spread out into the larger world of social service and social justice. Give as generously as you can, experience the sense of joy and well-being that comes from creating and participating in the abundance of UUC.
Pledge payments can be made via our secure Vanco online account, directly from your checking or savings accounts through your bank, or by personal check. Please have check written to "UUC" and mailed to our PO Box at:
UUC
PO Box 10116
Blacksburg, VA 24062-0116