Our Elected Leaders
Meet the UUC Board for 2020-21
President: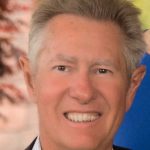 Wayne Neu has been a part of this congregation since the early 1990s and is a long-time member of the choir and operator of the sound and recording equipment. He has twice served terms on the Executive Board as a member-at-large, as well as serving on the Finance, Long-Range Planning, and Stewardship committees. Wayne is retired from Virginia Tech where he taught Ocean Engineering for 35 years. He moved to Blacksburg in 1981 after completing his Ph.D. at the State University of New York at Buffalo. He sings with the Blacksburg Master Chorale and their all-male acapella group, the Adhoctet. Besides singing, he is an avid golfer and likes to do pretty much anything outdoors (particularly at the beach).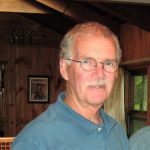 President-Elect: Bob Stimson joined UUC in 2002, the year that he and his wife, Polly, moved from New Hampshire to Blacksburg. Since joining UUC, Bob has been active as an At-large Board member and member of the Finance Committee, Ministerial Search Committee (which lead to the hiring of Rev. Pam), the Committee on Ministries, and has been a long-time greeter. Prior to retiring, Bob worked as a high school teacher and middle school principal mostly in NH but also several years in VA. Bob and Polly recently "moved into town" and enjoy the out-of-doors, spending time with their daughter and her family, and of course, with their two dogs. Bob's interests include hiking, biking, golf, and casual bridge.
Treasurer: Meredith Hundley began attending UUC regularly in August 2017 and has since become an active member of the congregation as a monthly song leader, singing in the choir, and serving on the Finance and Stewardship Committees for the last two years. Meredith is Chief Program Officer for Valleys Innovation Council, a nonprofit organization in the region. Her BA is from the Univ. of Richmond, and she has a Master of Public Administration degree (concentration: Nonprofit Management) from VCU. Originally from Smithfield, VA, she moved to the NRV in 2010 for her PhD in Public Administration, which she completed at Virginia Tech in 2017. She and her now-husband, Jason Cooper, married here at UUC in November 2019, and they live in Christiansburg with their two cats. Buying a house last year means there are always things to keep her busy, and she's looking forward to starting a garden this spring.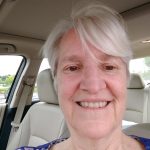 Secretary: Nancy Bodenhorn and her husband, Jeff Legge, have lived in Christianburg and been members of UUC since 2001. Nancy has been active most recently on the Worship Committee and coffee making, and previously with the Committee on Ministries, religious education, and stewardship. Nancy was a school counselor for 20 years, in North Carolina, Bangkok, Thailand, Brussels, Belgium, California, Illinois and Michigan. After earning her doctorate, she came to Virginia Tech and is an Associate Professor in Counselor Education. Since 2012, Nancy has served as the Associate Director for Academic Programs in the School of Education at VT. Nancy enjoys playing tennis and bridge, swimming, and visiting grandchildren in MI and IL.
Member-at-Large: David Hundley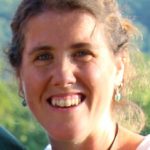 Member-at-Large: Brandie Lemmon has been a member of UUC since 2018. She has served in the role of RE teacher for the preschool and K-1 classes and enjoys working with young people. Brandie graduated Radford University in 2010 and works for a local land planner and real estate appraisal company. She enjoys taking her young daughters on all sorts of outdoor adventures, playing board games, and gardening.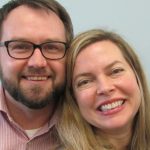 Member-at-Large: Mindy and Paul Quigley (sharing 1 position) have been attending UUC since moving to the area from Edinburgh, Scotland in 2013. They've taught just about every grade of RE, and Paul previously served on the Stewardship Committee. Mindy is a regular yogi at the Wednesday night yoga group. Paul directs the Civil War Center at Virginia Tech, while Mindy runs veterinary clinical trials at VT's Vet School. Mindy also does social justice volunteer work and writes fiction, including a series of murder mysteries featuring a UU hospital chaplain. Paul hails from Manchester, England; Mindy grew up in the Midwest. They live in Blacksburg with their 2 wonderful children.