Our Elected Leaders
Meet the UUC Board for 2019-20
President: Steve Keighton has been a member of UUC for nearly two decades, and much of that time has volunteered in RE-related programs, particularly with YRUU as an adviser and on YAC, but also with the younger children including as an OWL instructor and mentor in the Coming of Age program. He also serves as a greeter. Steve and his wife, Debbie, along with children Halle and Lucas (now both young adults), have lived in the Blacksburg area since 1997 where Steve works for the National Weather Service in Blacksburg as the Science and Operations Officer. Steve earned his B.S. degree in Meteorology from Penn State and then his M.S. at the Univ. of Oklahoma. The Keighton family has lived in OK, UT and AZ, but now has deep roots in southwest VA. A few of Steve's many interests include hiking, camping, biking, volleyball, seeing live music, microbreweries, watching certain sports, and playing disc golf.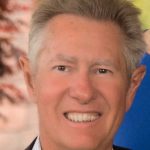 President Elect: Wayne Neu has been a part of this congregation since the early 1990s and is a long-time member of the choir and operator of the sound and recording equipment. He has twice served terms on the Executive Board as a member-at-large, as well as serving on the Finance, Long-Range Planning, and Stewardship committees. Wayne is retired from Virginia Tech where he taught Ocean Engineering for 35 years. He moved to Blacksburg in 1981 after completing his Ph.D. at the State University of New York at Buffalo. He sings with the Blacksburg Master Chorale and their all-male acapella group, the Adhoctet. Besides singing, he is an avid golfer and likes to do pretty much anything outdoors (particularly at the beach).
Treasurer: Sandy Power has worked in IT System Administration for the past 20 years. She currently runs a financial system for VT that handles over $23 million in student account transactions annually and serves on the Inclusion and Diversity Committee for the VT Vice President for Finance. Sandy completed a B. S. in Engineering and additional business coursework at Clemson. While living in Atlanta, she worked as an Environmental Engineer and Project Manager, specializing in delineation and remediation of soil and groundwater contamination at dozens of sites throughout the southeastern U.S. At UUC, Sandy has served on the Finance Committee and the Grounds Ministry, subbed as a coffee maker, and helped with the annual auction. She is a lifetime member of the Sierra Club, and enjoys hiking, kayaking, yoga, live music performances, and Clemson Tiger football.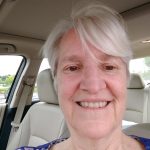 Secretary: Nancy Bodenhorn and her husband, Jeff Legge, have lived in Christianburg and been members of UUC since 2001. Nancy has been active most recently on the Worship Committee and coffee making, and previously with the Committee on Ministries, religious education, and stewardship. Nancy was a school counselor for 20 years, in North Carolina, Bangkok, Thailand, Brussels, Belgium, California, Illinois and Michigan. After earning her doctorate, she came to Virginia Tech and is an Associate Professor in Counselor Education. Since 2012, Nancy has served as the Associate Director for Academic Programs in the School of Education at VT. Nancy enjoys playing tennis and bridge, swimming, and visiting grandchildren in MI and IL.
Member-at-Large: Dan Kominsky and his wife, Sara, have lived in the New River Valley since 1999. They and their two daughters currently live in the Riner area and particularly enjoy outdoor activities. During the school year, Dan spends a fair amount of time traveling with his daughters as a gym and dance "mom". The family first got to know UUC in 2016 and have been thrilled to find a community of like-minded people. Dan recently became a member of Lay Pastoral Care Ministry. In his day job, Dan is a research scientist at a small business where he designs fiber optic sensing systems.
Member-at-Large: Nancy Norton has been a UU for over 25 years and a member of UUC since 1996. She has been a choir member, coordinator of art for UUC's gallery, and Sunday greeter. Perhaps her most visible contribution to UUC is the stained glass panel entitled "Go Out with Joy" that hangs over the main entry to the building. Nancy earned a bachelor's degree from Duke University and a masters in Library and Information Science from UNC-CH. She is retired after a career in libraries and library software and has two adult children and five terrific grandchildren. For fun she plays at making art, and enjoys biking, traveling to new and old favorite places, blue grass music, and watching Duke basketball.
Member-at-Large: David Hundley