Our Elected Leaders
Meet the UUC Board for 2021-22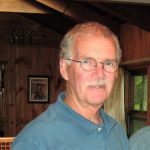 President: Bob Stimson joined UUC in 2002, the year that he and his wife, Polly, moved from New Hampshire to Blacksburg. Since joining UUC, Bob has been active as an At-large Board member, President-elect, and member of the Finance Committee, Ministerial Search Committee (which lead to the hiring of Rev. Pam), the Committee on Ministries, and has been a long-time greeter. Prior to retiring, Bob worked as a high school teacher and middle school principal mostly in NH but also several years in VA. Bob and Polly recently "moved into town" and enjoy the out-of-doors, spending time with their daughter and her family, and of course, with their two dogs. Bob's interests include hiking, biking, golf, and casual bridge.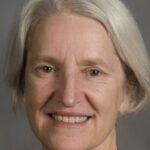 President-elect: Nancy Bodenhorn and her husband, Jeff Legge, have lived in Christiansburg and been members of UUC since 2001. Nancy served as Board Secretary the past 2 years and has been active on the Worship Committee, coffee making, Committee on Ministries, religious education, and stewardship. Nancy was a school counselor for 20 years, in North Carolina, Bangkok, Thailand, Brussels, Belgium, California, Illinois and Michigan. After earning her doctorate, she came to Virginia Tech and is an Associate Professor in Counselor Education. Since 2012, Nancy has served as the Associate Director for Academic Programs in the School of Education at VT. Nancy enjoys playing tennis and bridge, swimming, and visiting grandchildren in MI and IL.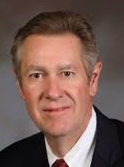 Treasurer: Wayne Neu has been a part of UUC since the early 1990s. His service started with performing many small tasks, and as he became more engaged and more attached to UUC, he served in a number of other capacities. He's sung in the choir and operated the sound/recording equipment. He served as auctioneer for many of our auctions. He's served on the Finance, Long-Range Planning, and Stewardship committees and was a part of the task force that raised funds for our building expansion. Wayne served twice on the Board as a member-at-large and again as President-Elect and then as President.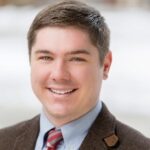 Secretary: Stephen Henninger has attended UUC since January 2017. Stephen has served the congregation in a variety of ways, including YRUU advisor, Worship Team member and committee chair, and the Strategic Planning Committee. Stephen works at Virginia Tech as an Assistant Director in Housing & Residence Life. Stephen enjoys taking in the beauty of the New River Valley and Southwest Virginia, reading copious amounts of books, and enjoying time with friends and family.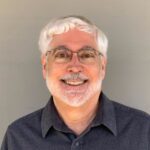 Member-at-Large: Gene Gardner joined UUC in 2001 shortly after he and his wife, Nancy, moved from Christiansburg to Blacksburg. He has been a member and chair of the Connections Committee and coordinator of Outreach and Publicity activities. After establishing a Broadcast Services office at Purdue University, Gene came to Virginia Tech in 1979 to head the Radio/TV/Film Unit. He earned an MBA in 1985 and served as communications director for two companies in the Corporate Research Center. Before retiring in 2011, he was a program manager for Battelle, specializing in information portrayal R&D for government and industry clients. Gene enjoys listening to music, repairing things, and solving escape room adventures.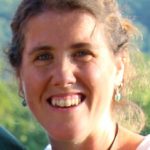 Member-at-Large: Brandie Lemmon has been a member of UUC since 2018. She has served in the role of RE teacher for the preschool and K-1 classes and enjoys working with young people. Brandie graduated Radford University in 2010 and works for a local land planner and real estate appraisal company. She enjoys taking her young daughters on all sorts of outdoor adventures, playing board games, and gardening.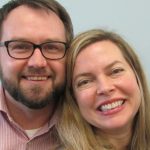 Member-at-Large: Mindy and Paul Quigley (sharing 1 position) have been attending UUC since moving to the area from Edinburgh, Scotland in 2013. They've taught just about every grade of RE, and Paul previously served on the Stewardship Committee. Mindy is a regular yogi at the Wednesday night yoga group. Paul directs the Civil War Center at Virginia Tech, while Mindy runs veterinary clinical trials at VT's Vet School. Mindy also does social justice volunteer work and writes fiction, including a series of murder mysteries featuring a UU hospital chaplain. Paul hails from Manchester, England; Mindy grew up in the Midwest. They live in Blacksburg with their 2 wonderful children.