The Fifth Dimension for adults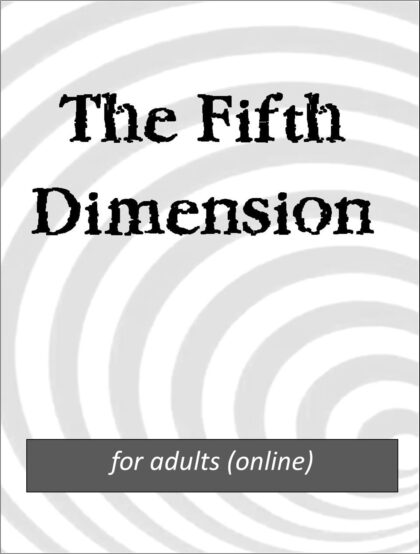 There is a fifth dimension beyond that which is known to man. It is a dimension as vast as space and as timeless as infinity. It is the middle ground between light and shadow, between science and superstition, and it lies between the pit of man's fears and the summit of his knowledge. This is the dimension of imagination. It is an area which we call the Twilight Zone. ~ Rod Serling 
Watch a timeless episode of The Twilight Zone and discuss its message in light of our world in 2020. These episodes are still surprisingly relevant!
(Did you know Rod Serling was a Unitarian?)
Class meets on the fourth Tuesday of the month, January-May, 2021.
January 26: "The Obsolete Man"; discussion on the dangers of totalitarianism
February 23: "I Am the Night – Color Me Black"; discussion on racism and hatred
March 23: "The Shelter"; discussion on fear, anger, and violence
April 27: "Four O'Clock"; discussion on the dangers of being judgmental
May 25: "The Old Man in the Cave"; discussion on greed, power, and one's faith in forces other than oneself
All classes will meet online. Email Karen Hager for the zoom link.