CSAI Workshops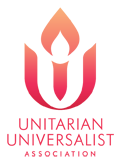 We are stronger together. Our combined efforts to make the world more fair and humane can accomplish more than any one of us working alone. As Unitarian Universalists, we set priorities for our social justice efforts by investing in key issues that exemplify our commitments to justice, equity and compassion.
Congregational Study/Action Issues (CSAIs) are issues selected by Unitarian Universalist member congregations for four years of study, reflection and action, so that congregations can combine efforts to make a difference.
LFD will sponsor workshops on both current CSAIs this year, allowing UUC to join congregations around the world.
Fall 2018
The Corruption of our Democracy
As corporations use "corporate personhood" and "money as speech" for their interests rather than the people's needs, can a constitutional amendment be passed to protect us? Could this further Unitarian Universalist work for social and environmental justice and help protect the health and safety of the people and the planet?
Winter 2019
Undoing Intersectional White Supremacy
Racism is fundamental to U.S. social systems. White supremacy culture operates economically, institutionally, politically, and culturally, shaping everyone's chances to live healthy, fulfilling lives. It is also the nation's most toxic export, shaping policies and practices that do profound harm to the Earth and all living things.
Check the UUC Calendar for dates and times.